You'll always know what's going on with our organization.
LuLaRoe Jodi Kupper Fundraising Event!
Friday, April 7, 2017 6:00 pm - Saturday, April 8, 2017 8:00 pm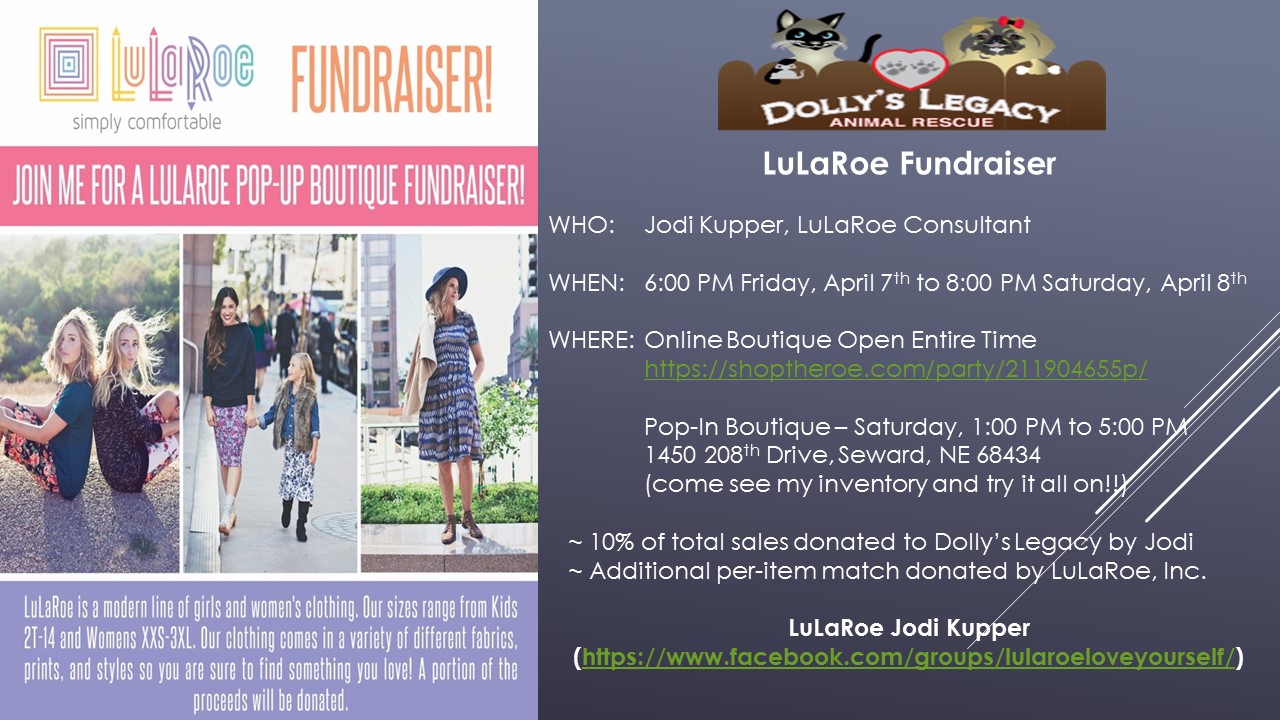 Location:
Online and Seward, NE
Description:
Join us online starting Friday, April 7 at 6pm until Saturday, April 8 at 8pm for LuLaRoe fundraiser to support Dolly's Legacy Animal Rescue. If you live in the Seward-area--stop by for a Pop-In Boutique from 1-5 pm on Saturday at 1450 208th Drive, Seward, NE 68434!! Thank you Jodi Kupper for partnering with Dolly's!