You'll always know what's going on with our organization.
Sunday, April 28, 2019 1:00 pm - 5:00 pm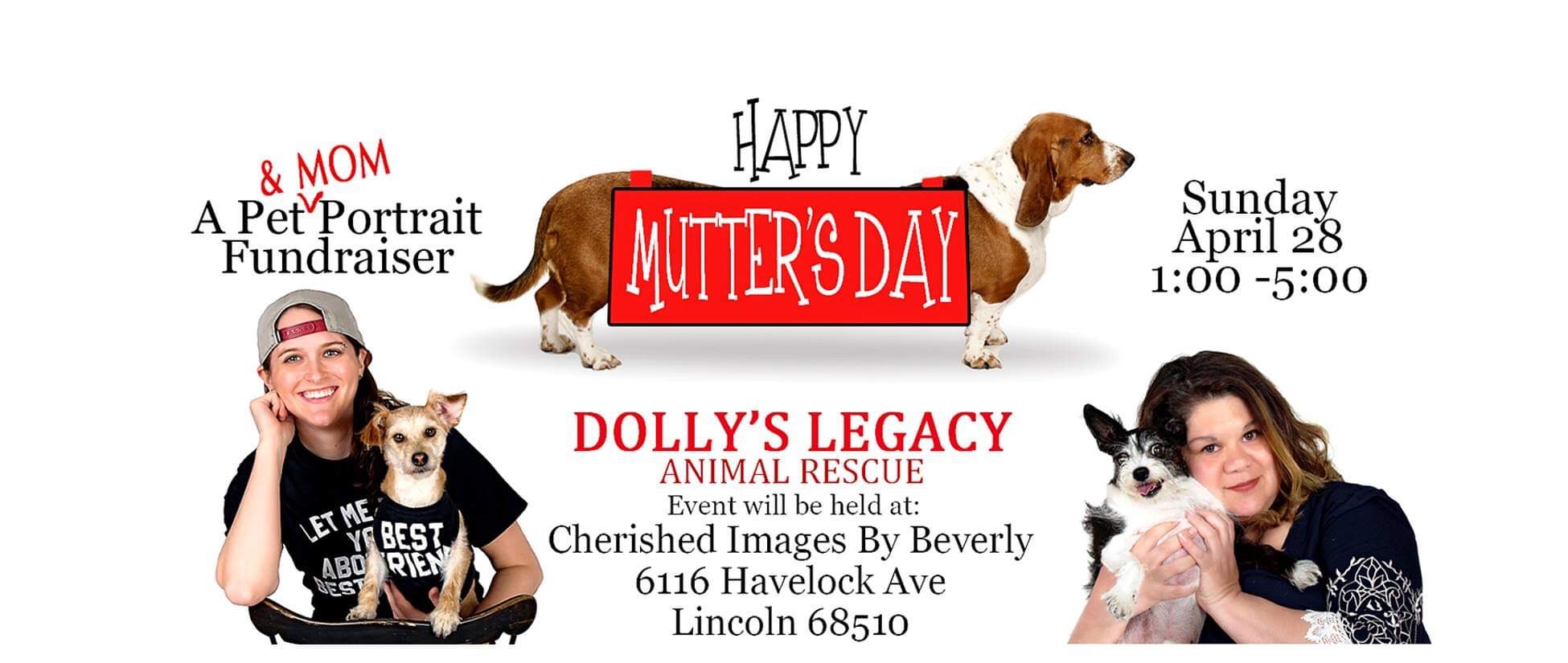 Location:
6116 Havelock Ave Lincoln, NE 68507
Description:
Join us on Sunday, April 28 from 1-5 pm for a Pet and Mom Portrait Fundraiser benefiting Dolly's Legacy Animal Rescue! Cherished Images By Beverly will be offering their space and talent for this awesome event! Bring your well-behaved and vaccinated dog, cat, guinea pig, fish, reptile, hamster, bunny, mouse, ferret or hedgehog on a leash, in a crate, or in a bowl and join the fun!!
A minimum $5 donation (per pet) to: Dolly's Legacy Animal Rescue and then a $25 minimum package purchase required from Cherished Images by Beverly with additional prints available for purchase. Cherished Images by Beverly will also be donating a portion of the proceeds to Dolly's Legacy.