You'll always know what's going on with our organization.
Saturday, August 24, 2019 11:00 am - 2:00 pm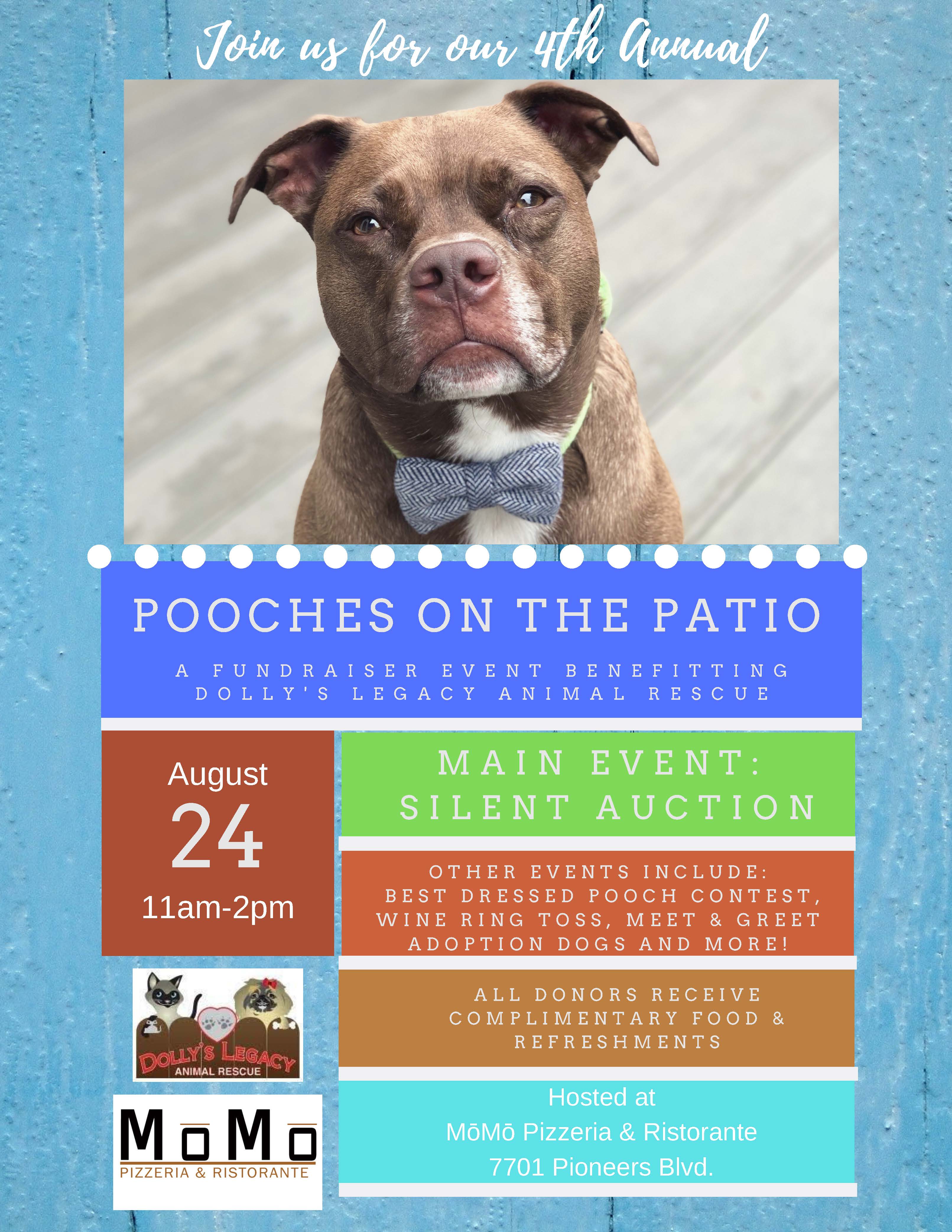 Location:
MoMo Pizzeria & Ristorante 7701 Pioneers Blvd Lincoln, NE
Description:
Join us on Saturday, August 24th between 11am and 2pm for the 4th Annual Pooches on the Patio, a fundraiser event benefitting Dolly's Legacy Animal Rescue. There will be a silent auction, best dressed pooch contest, wine ring toss, meet and greet of adoptable dogs and more. All donors receive complimentary food and refreshments!